We love having international students as part of our Whanganui Girls' College family. Our international students have enriched our school community, encouraging us all to be considerate global citizens.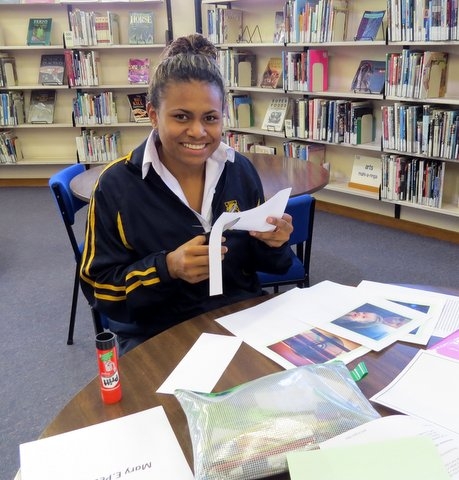 Belinda Chand – Fiji

Bula Vinaka, my name is Belinda Chand, an international student from Fiji. I was a Year 13 student at Whanganui Girls' College, having been at the school since Year 9. I was fortunate enough to be given the position of Head of Hostel and I was also a House Captain.
I  always enjoyed being part of this school as they always made me feel at home. The teachers are so supportive and they always tried their best to make me understand my school work. Most of the girls were like sisters to me due to the long period of time that I  attended this school and lived with them at Ad Astra Hostel.
Whanganui Girls' College may seem small in numbers but it is definitely big at heart, just like a huge multi-cultural family that try their best to succeed in life.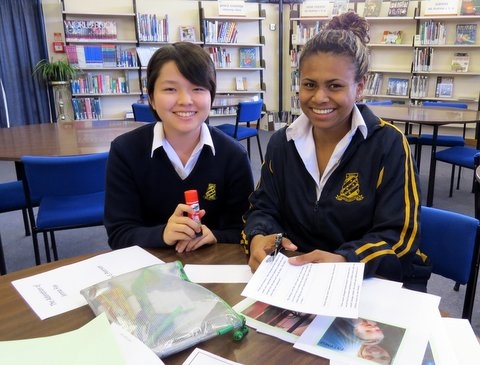 Miho Hamaguchi – Japan

My name is Miho Hamaguchi.  I first came to Whanganui Girls' College on my school trip last March (Kobe Yamate Girls High School). I spent such an unforgettable week at school and with my host family that I came back in August as an international student. I was happy to see my friends again and am enjoying making new friends every day.
I had feared, even until recently, that I might start to miss home. Rather, and surprisingly, I feel more and more confident with myself, upbeat and enthusiastic.
I soon realised that the relationship between teachers and students are much closer here than in Japan. I get a lot of advice and I can stay focused.
Speaking of health, I try to get a good nights sleep and be independent so as not to ask someone to take care of me. I think the most important thing for me is how effectively I spend my after school hours. My success depends on it.
Achieve  |  Safe  |  Tipuranga  |  Respect  |  Awhi